JobTrack provides a smarter office system delivered as a fully managed service (SaaS) - big business features, quick setup, low upfront costs, 24/7 internet access, no server hardware, install or maintenance and you get peace of mind with nightly backups and Australian based support.
The standard system provides for your typical business processes such as sales, CRM, quotes, jobs, purchases, inventory, invoicing, payments, timesheets, email, sms and more. Big business features are now within your reach!
Converting your legacy system to the cloud will increase your productivity and allow you to offer convenient online services to your customers.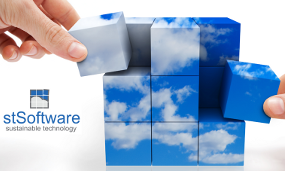 Modernize your legacy systems to ensure your organization's operational competitiveness in the increasingly connected business and consumer world.
stCloudblocks modular system rapidly transforms your data processes to cloud modules giving you modern tools, mobility and reducing your IT running costs.
Through our expertise and award winning stCloudBlocks system, many organizations have successfully migrated from legacy systems to fully customized cloud-based systems that enhance their operations now, and will continue to do so in the future.
Your IT can be leaner and more flexible as no specialised hardware or repeat installs are required. Your IT can also be greener utilizing our specialized hosting facilities.
Discover the convenience and efficiency of operating and managing all aspects of your business using a cloud-based system.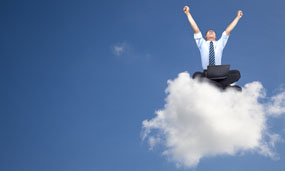 Fast, reliable and customized solutions using Cloudblocks. For more than a decade, stSoftware has been at the forefront of advances in web & cloud technology, from secure global banking systems to small business management systems.
Cloudblocks universal modules and full range of enterprise level tools provide a substantial headstart reducing costs, time and risk. Big business features such as access controls, audit logs and encryption give you online security.
KEY BENEFITS:
Proven rapid customisation with lower costs
Sustainable modern system
Mobile devices supported - Apple / Android
Australian based global support - Personalised
Expert End-to-End implementations