Screen URLs can be found under: Admin > Setting > Passwords tab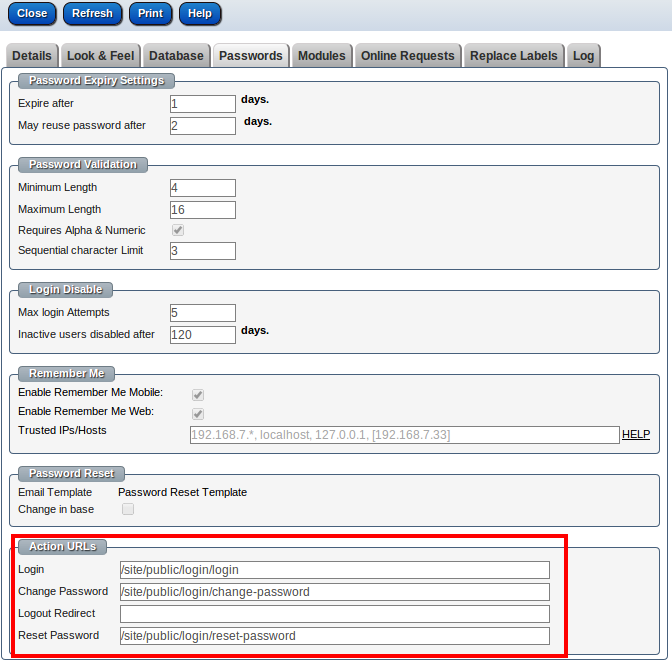 The login screen can be customised from the CMS module.
Go to : CMS Sites > Select "public" site > Go to "pages" tab and select the "login" screen.

Now You can modify the login page and the CSS properties.
Alternatively, the login page can be copied, and customised. The login URL will have to be updated in the setting screen.