You now can drag & drop to add attachments for emails, jobs, quotes and contacts.
Simply drag your files from your computer and drop them to the "Attachment" section in email compose screen.

You also can drag & drop files to tasks and quotes data entry screen to add them as attachments:

Contact data entry screen accept files as attachments as well.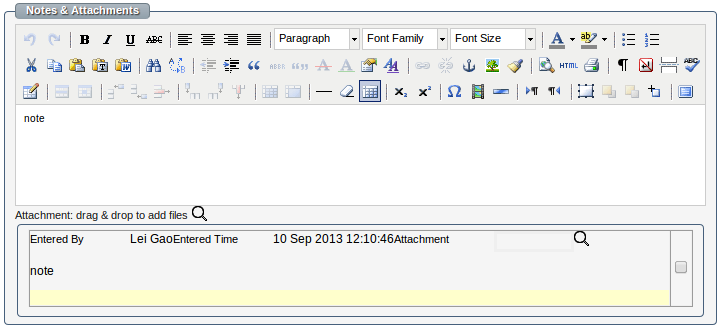 Note: you can't drop files in the text area. It will break the drag & drop function. You can close the browser window and open the screen again to do drag & drop if the drag & drop function is broken.